Dog Breeds That Don't Shed With Pictures
Looking for dog breeds that don't shed with pictures? Our list of non shedding dog breeds includes photos and a detailed dog breed information profile which includes history, appearance, size, temperament, lifespan, health, training of each breed of dog that does not shed.
Thinking about adding a non shedding dog or puppy to your family?
Check out our Dog Adoption Listings and  Dog Breeders directory, where you can find non shedding breeds of dog.
Small Dog Breeds That Don't Shed
[one_third]
Maltese Dog Breed
[/one_third]
[one_third]
Shih Tzu Dog Breed
[/one_third]
[one_third_last]
Bichon Frise Dog Breed
[/one_third_last]
[one_third]
Havanese Dog Breed
[/one_third]
[one_third]
Tibetan Terrier
[/one_third]
[one_third_last]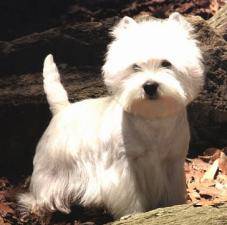 West Highland White Terrier
[/one_third_last]
[one_third_last]
[one_third]
Dandie Dinmont Terrier
[/one_third]
[one_third]
Toy Poodle
[/one_third]
[one_third_last][/one_third_last]
---
Medium Dog Breeds That Don't Shed
[one_third][/one_third]
[one_third][/one_third]
[one_third_last][/one_third_last]
---
[one_third]
Soft Coated Wheaten Terrier Dog Breed
[/one_third]
[one_third]
Cockapoo Dog Breed
[/one_third]
[one_third_last]
Basenji Dog Breed
[/one_third_last]
---
[one_half]
[/one_half]
[one_half_last]
[/one_half_last]
[one_fourth]Portuguese Water Dog
[/one_fourth]
[one_fourth]Soft Coated Wheaten Terrier[/one_fourth]
[one_fourth]Miniature Poodle[/one_fourth]
[one_fourth_last]
Cockapoo[/one_fourth_last]
[one_fourth]Irish Water Spaniel[/one_fourth]
[one_fourth]Miniature Labradoodle[/one_fourth]
[one_fourth]Miniature Schnauzer[/one_fourth]
[one_fourth_last]Basenji[/one_fourth_last]
[one_fourth]Miniature Goldendoodle
[/one_fourth]
[one_fourth]Schnoodle[/one_fourth]
[one_fourth][/one_fourth]
[one_fourth_last][/one_fourth_last]
Large Dog Breeds That Don't Shed
[one_fourth]Standard Poodle[/one_fourth]
[one_fourth]Labradoodle[/one_fourth]
[one_fourth]Goldendoodle
[/one_fourth]
[one_fourth_last]Standard Schnauzer[/one_fourth_last]
Giant Dog Breeds That Don't Shed
Bouvier des Flandres