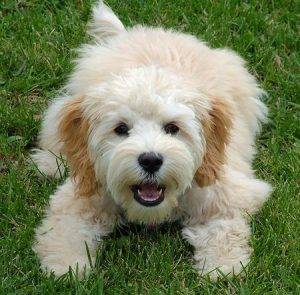 Cockapoo Rehoming, Adoption and Rescue
Dedicated to finding good homes for preloved Cockapoos and Cockapoo mix dogs and puppies throughout the USA and Canada. Cockapoo rehoming.
Need to find a good home for your Cockapoo or Cockapoo mix dog or puppy?
Contact our pet rehoming coordinator, or request Cockapoo Dog Rehoming Services here.
Visit us on Facebook!
Cockapoo Adoption, Rehoming and Rescue
---
Cockapoos For Adoption / Rehoming
[blog_list thumb="medium" showposts="8″ post_content="excerpt" category_in="944″ pagination="true" disable="meta"]
[vc_masonry_grid post_type="post" max_items="10″ style="lazy" element_width="6″ item="none" grid_id="vc_gid:1501598792057-d7deeeed3ef30a2a4a0cdaf99b5cac9a-6″ taxonomies="944″ css=".vc_custom_1501599104622{margin: 10px !important;border-width: 1px !important;padding: 10px !important;background-color: #ffffff !important;}"]
---
Cockapoo Rehoming Adoption and Rescue Resources
---
Cockapoo Rehoming Throughout the USA and Canada
Our organization helps find good homes for preloved Cockapoo and Cockapoo mix dogs and puppies in all areas of the USA and Canada, including, but not limited to:
California Cockapoo Rehoming Rehome a Cock-a-poo in Los Angeles, Orange County, San Diego, San Francisco, Irvine, San Bernardino, Riverside, Fresno, Oakland, Sacramento, Ventura, Santa Barbara, San Luis Obispo, Bakersfield, Ontario, Walnut Creek, Santa Cruz, Northern, Southern, Central, Concord, Hanford, Los Angeles County, Long Beach, Santa Ana, Riverside County, Mission Viejo, Yolo, San Bernardino County, San Francisco, San Jose, San Rafael, Novato Santa Clara County, San Fernando Valley, Simi Valley, San Gabriel Valley
Texas Cockapoo Rehoming Rehome a Cock-a-poo in Dallas, Fort Worth, Houston, Waco, Austin, El Paso, Corpus Christi, Abilene, Amarillo, Western Texas, Eastern Texas, San Marcos, Dallas County, Harris County, Galveston, Brazoria, McAllen, San Antonio
New York Cockapoo Rehoming Rehome a Cock-a-poo in New York City, Manhattan, Brooklyn, Long Island, Syracuse, Rochester, Buffalo, Albany, Niagara Falls, Kings County, Queens County, Bronx, Brooklyn, Manhattan, Queens, Staten Island
Florida Cockapoo Rehoming Rehome a Cock-a-poo in Miami, Tampa, Orlando, Gainesville, Tallahassee, Pensacola, Fort Lauderdale, Daytona Beach, Jacksonville, Broward County, Miami Dade County, Sarasota, Bradenton, St. Petersburg, Clearwater, West Palm Beach, Boca Raton
Illinois Cockapoo Rehoming Rehome a Cock-a-poo in Chicago, Springfield, Peoria, DeKalb, Bloomington, Cook County
Pennsylvania Cockapoo Rehoming Rehome a Cock-a-poo in Philadelphia, Harrisburg, Pittsburgh, Lancaster, Allentown, Erie, Bethlehem
Ohio Cockapoo Rehoming Rehome a Cock-a-poo in Cleveland, Toledo, Columbus, Dayton, Cincinnati, Canton, Akron, Youngstown, Hamilton
Michigan Cockapoo Rehoming Rehome a Cock-a-poo in Detroit, Lansing, Grand Rapids, Saginaw, Ann Arbor, Flint Michigan, Holland, Wayne County
Ontario Cockapoo Rehoming Rehome a Cock-a-poo in Toronto, Ottawa, Windsor, Kingston
New Jersey Cockapoo Rehoming Rehome a Cock-a-poo in Newark, Trenton, Jersey City, Atlantic City, Camden, New Brunswick, Hackensack
Georgia Cockapoo Rehoming Rehome a Cock-a-poo in Atlanta, Augusta, Savannah, Valdosta
North Carolina Cockapoo Rehoming Rehome a Cock-a-poo in Charlotte, Raleigh, Durham, Winston -Salem, Greensboro, Gastonia, Rock Hill, High Point, Chapel Hill
Virginia Cockapoo Rehoming Rehome a Cock-a-poo in Richmond, Arlington, Norfolk, Lynchburg, Roanoke, Virginia Beach, Newport News
Massachusetts Cockapoo Rehoming Rehome a Cock-a-poo in Boston, Springfield, Worcester, Cape Cod, Lawrence, Fall River
Indiana Cockapoo Rehoming Rehome a Cock-a-poo in Indianapolis, Evansville, Gary, Muncie, Bloomington, Richmond, Centerville
Quebec Cockapoo Rehoming Rehome a Cock-a-poo in Montreal, Quebec City
Washington Cockapoo Rehoming Rehome a Cock-a-poo in Seattle, Tacoma, Spokane, Everett, Kirkland, Bellingham, Vancouver, King County, Bremerton
Tennessee Cockapoo Rehoming Rehome a Cock-a-poo in Nashville, Knoxville, Memphis, Chattanooga, Clarksville, Jackson, Davidson
Missouri Cockapoo Rehoming Rehome a Cock-a-poo in St. Louis, Kansas City, Springfield, Jefferson City, Muskegon, Holland
Wisconsin Cockapoo Rehoming Rehome a Cock-a-poo in Milwaukee, Madison, Green Bay, Oshkosh, Kenosha, Wisconsin, Racine
Maryland Cockapoo Rehoming Rehome a Cock-a-poo in Baltimore, Annapolis, Bethesda, Gaithersburg
Arizona Cockapoo Rehoming Rehome a Cock-a-poo in Flagstaff, Phoenix, Mesa, Yuma, Tucson, Maricopa County, Casa Grande
Minnesota Cockapoo Rehoming Rehome a Cock-a-poo in Minneapolis, St. Paul, Rochester, Duluth
Louisiana Cockapoo Rehoming Rehome a Cock-a-poo in New Orleans, Lafayette, Baton Rouge
Alabama Cockapoo Rehoming Rehome a Cock-a-poo in Birmingham, Montgomery, Mobile, Huntsville, Tuscaloosa, Decatur
Colorado Cockapoo Rehoming Rehome a Cock-a-poo in Denver, Boulder, Colorado Springs, Grand Junction, Fort Collins, Aurora, Greeley
Kentucky Cockapoo Rehoming Rehome a Cock-a-poo in Louisville, Lexington, Bowling Green
South Carolina Cockapoo Rehoming Rehome a Cock-a-poo in Columbia, Charleston, Greenville
Oklahoma Cockapoo Rehoming Rehome a Cock-a-poo in Oklahoma City, Tulsa, Muskogee
Oregon Cockapoo Rehoming Rehome a Cock-a-poo in Portland, Eugene, Ashland, Klamath Falls, Salem
Connecticut Cockapoo Rehoming Rehome a Cock-a-poo in Hartford, Bridgeport, New Haven, Waterbury, Stamford
Iowa Cockapoo Rehoming Rehome a Cock-a-poo in Des Moines, Sioux City
Mississippi Cockapoo Rehoming Rehome a Cock-a-poo in Jackson, Gulfport
Kansas Cockapoo Rehoming Rehome a Cock-a-poo in Topeka, Wichita, Kansas City, Dodge City
Alberta Cockapoo Rehoming Rehome a Cock-a-poo in Edmonton, Calgary
Arkansas Cockapoo Rehoming Rehome a Cock-a-poo in Little Rock Texarkana
Utah Cockapoo Rehoming Rehome a Cock-a-poo in Salt Lake City, Ogden, Provo, Cedar City, Moab
Nevada Cockapoo Rehoming Rehome a Cock-a-poo in Reno, Las Vegas, Henderson, Carson City
New Mexico Cockapoo Rehoming Rehome a Cock-a-poo in Albuquerque, Santa Fe, Los Alamos, Alamogordo
West Virginia Cockapoo Rehoming Rehome a Cock-a-poo in Charleston, Clarksburg
Nebraska Cockapoo Rehoming Rehome a Cock-a-poo in Omaha, Lincoln
Idaho Cockapoo Rehoming Rehome a Cock-a-poo in Boise, Twin Falls, Idaho Falls
Maine Cockapoo Rehoming Rehome a Cock-a-poo in Portland, Kennebunk, Augusta
New Hampshire Cockapoo Rehoming Rehome a Cock-a-poo in Concord, Manchester, Nashua, Berlin
Hawaii Cockapoo Rehoming Rehome a Cock-a-poo in Honolulu, Oahu, Maui, Hilo, Kailua
Rhode Island Cockapoo Rehoming Rehome a Cock-a-poo in Providence, Newport, Portsmouth, Warwick
British Columbia Cockapoo Rehoming Rehome a Cock-a-poo in Victoria, Vancouver, Prince George
Montana Cockapoo Rehoming Rehome a Cock-a-poo in Billings, Great Falls, Bozeman, Missoula, Helena
Nova Scotia Cockapoo Rehoming Rehome a Cock-a-poo in Halifax
Delaware Cockapoo Rehoming Rehome a Cock-a-poo in Wilmington, Dover, Georgetown
South Dakota Cockapoo Rehoming Rehome a Cock-a-poo in Rapid City, Pierre, Sioux Falls
Newfoundland and Labrador Cockapoo Rehoming Rehome a Cock-a-poo in St. John's
North Dakota Cockapoo Rehoming Rehome a Cock-a-poo in Bismarck, Fargo, Grand Forks
Alaska Cockapoo Rehoming Rehome a Cock-a-poo in Fairbanks, Anchorage, Juneau
Manitoba Cockapoo Rehoming Rehome a Cock-a-poo in Winnipeg
Vermont Cockapoo Rehoming Rehome a Cock-a-poo in Burlington, Montpelier, Newport, Bennington
District of Columbia Cockapoo Rehoming Rehome a Cock-a-poo in Washington DC
Wyoming Cockapoo Rehoming Rehome a Cock-a-poo in Cheyenne, Jackson
New Brunswick Cockapoo Rehoming Rehome a Cock-a-poo in Fredericton
Saskatchewan Cockapoo Rehoming Rehome a Cock-a-poo in Regina
Prince Edward Island Cockapoo Rehoming Rehome a Cock-a-poo in Charlottetown
Northwest Territories Cockapoo Rehoming Rehome a Cock-a-poo in Yellowknife
Yukon Cockapoo Rehoming Rehome a Cock-a-poo in Whitehorse